Exhibitions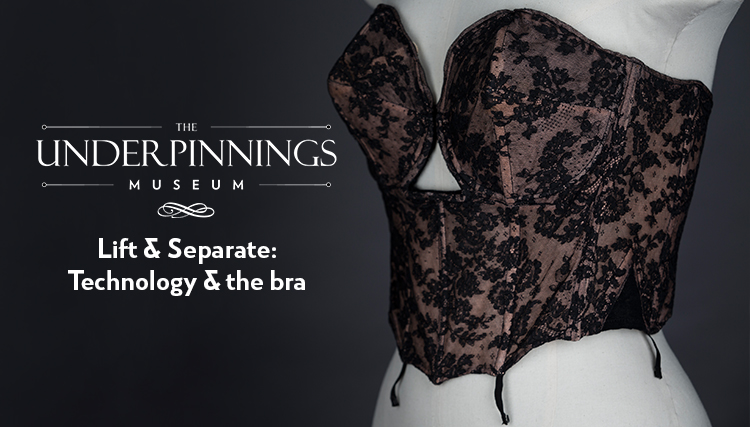 Lift & Separate: Technology & The Bra
How did technological advances affect bra-making? What were the wider reaching social consequences? Discover fascinating facts through this new exhibition boasting more than 30 rare and historically significant objects spanning from the 1900s to the 1970s. Exploring shifts in fashionable bust shape, comfort and attitudes to women's bodies throughout the 20th century, the exquisite exhibits include a couture 1930s Kestos bra, an original Dior 1950s longline bra, 1900s garments and luxury pieces by French heritage design house Cadolle!

A physical exhibition curated by MA students at London College of Fashion, on display until 10 July 2017 at:
Fashion Space Gallery (Vitrine)
London College of Fashion
View the digital version of the exhibition here.

A series of 4 videos, detailing museum archive pieces, conceived by MA students at London College of Fashion.
---
Past Exhibitions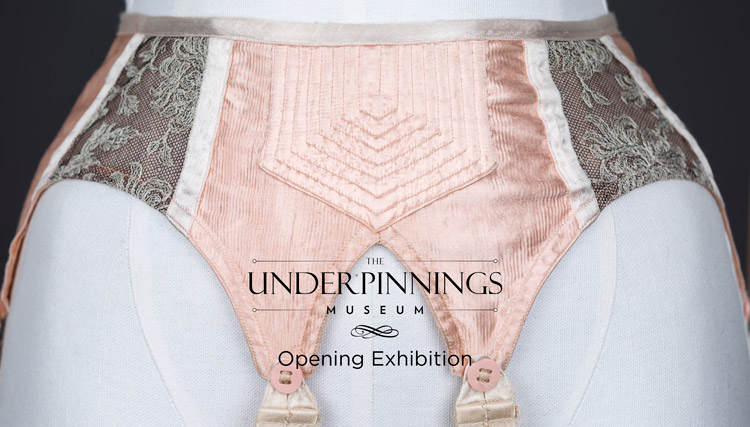 Opening Exhibition – October 2016
Our opening exhibition gives a glamorous peek into the museum's extensive collections and a taste of what is to come. Objects have been carefully curated to give an insight into the evolution of lingerie and to showcase exquisite craftsmanship and design.
---