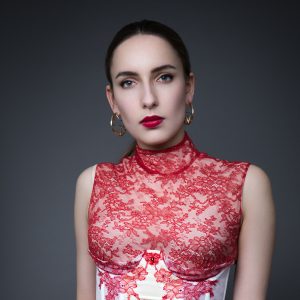 Karolina Laskowska
Director
Karolina Laskowska is a lingerie designer and vintage underthings aficionado. She studied BA Contour Fashion at De Montfort University and has won numerous awards for her design work.  She has written for The Lingerie Addict since 2011. This museum was born of her desire to share her love of underwear with the world and to provide an invaluable study resource on the topic.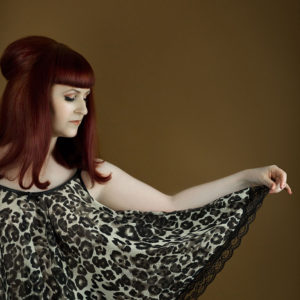 Lorraine Smith is an independent researcher specialising in twentieth century underwear and textiles. She undertakes additional research for the museum's collections and helps out at our photoshoots. Lorraine studied Textile Design (University of Manchester) and Fashion History (London College of Fashion, UAL), and has spoken at many academic conferences, including the 'Undressed' study weekend at the Victoria and Albert Museum.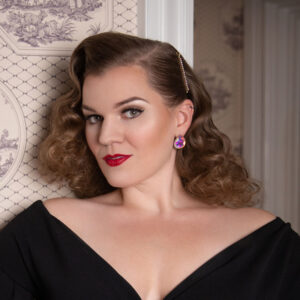 Tigz Rice is a photographer specialising in personal branding and editorial photography. An Adobe Influencer, she originally trained in Illustration at Westminster University, before her work naturally progressed into the world of digital imaging and retouching. Alongside a client list that includes Cosmopolitan Magazine, St Germain Liqueur and The Lingerie Addict, her work has dominated UK scene since 2009. Tigz is currently listed in the Top 40 Digital Women To Watch 2021 list, as well as shortlisted for Digital Woman of the Year.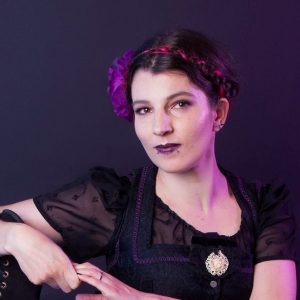 Liz Denocte
Social Media Coordinator
Liz Denocte is a professional scientist who balances out spending her days in the world of microscopes and precision investigating with bilingual work in the world of lingerie blogging. With many years experience of communicating in both German and English to the public about issues relating to lingerie, Liz's special interest areas are small busts, body positivity, and LGBTQ+. She also enjoys hanging upside down from poles, hoops and anything else she can find, in defiance of expectations.