Favourite Things: Catherine Clavering of Kiss Me Deadly
This is the first installment in our series 'Favourite Things', where we ask lingerie industry professionals to pick a favourite object from our collection. Our first pick comes from Catherine Clavering of Kiss Me Deadly, a British independent brand with vintage inspirations and a femme fatale aesthetic. 
Catherine's pick is the iconic 'Cinch-bra' Merry Widow by Warner: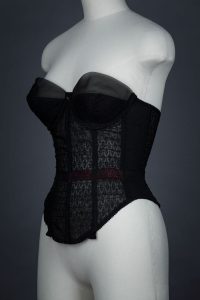 Believe it or not, I once owned one of these. We found it on a trip to Le Marais; as usual, by day 3 of the Paris lingerie trade shows, Emma (of Playful Promises lingerie) and I had gotten completely annoyed with everything, and were doing our sales more harm than good, so we skived off to search for actual vintage lingerie and fancy things.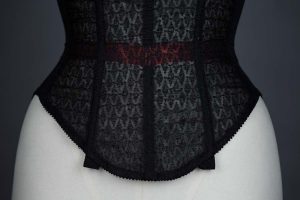 Imagine my surprise when we find an iconic Warners Merry Widow, one of the most recognised items of 50's style, IN MY SIZE (things that survive are usually tiny; I am not tiny). Not only did it give me a much smaller waist, it's also constructed from totally different fabrics and with more attention to detail than items produce to modern budgets. (We spend SO much less, as a proportion of our income now on underwear). It was also a beautiful pearl grey.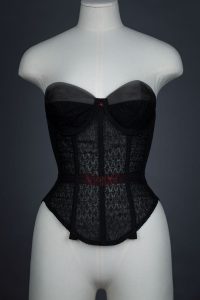 I then made possibly the biggest mistake you can make in this line of work. I sent it to a factory to see what aspects they could replicate for our own design work.
Without taking pictures first.
Naturally, I've never seen it again, nor have we ever managed to produce a basque that bears anything in common with it. So, could you all please pester Karolina to help me fix that, please?
You can see Kiss Me Deadly's lingerie designs here. If you had to choose a favourite piece from our online collection, what would it be?