Rosamond Lilian Klin: The Inventor Of The Kestos Bra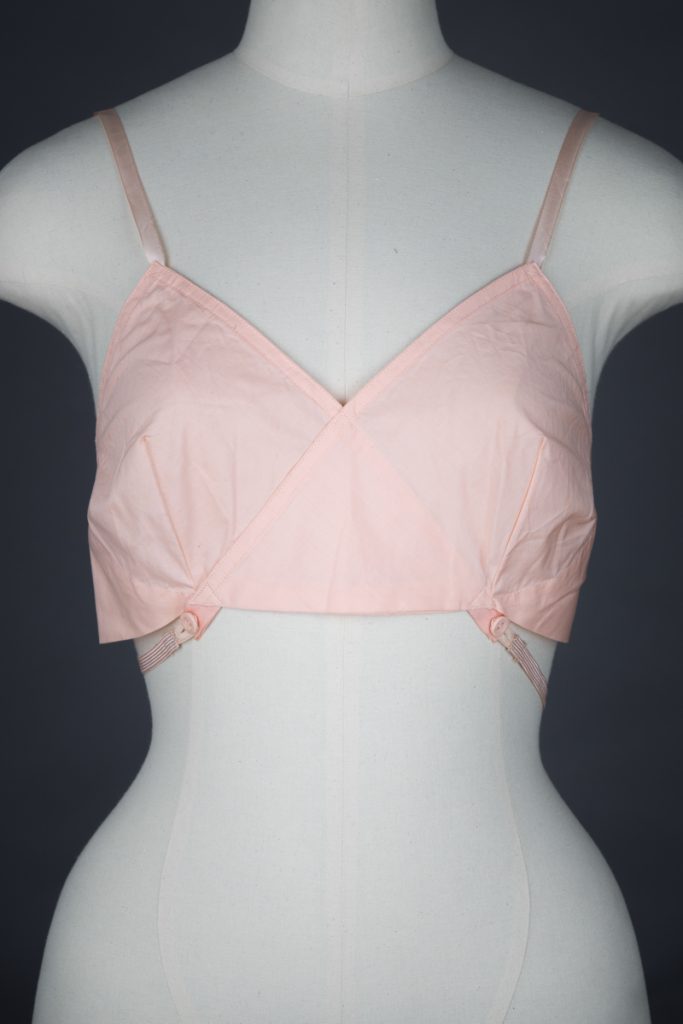 The Kestos lingerie brand has long been one of my favourite in the grand scheme of lingerie history; the 'Kestos' bra is an iconic design that arguably revolutionized women's underwear, with the same silhouette produced from the 1920s through to the 1950s. Even today, contemporary intimates designers regularly reference the striking design lines.
Underwear history as a general rule is scarce, with few resources available. Many of the sources and references available are often poorly researched, or offer straight up misinformation. This can make it extremely challenging to research particular objects or design figures. Indeed, for many years, I was under the impression that Rosamond Lilian Klin, the designer behind the iconic Kestos bra, was of a woman of Polish origin that resided in London.
The reason that I thought this was that a number of sources referenced Klin as being Polish; whilst Wikipedia and personal blogs can hardly be trusted as accurate sources, there were also a number of museums and archives. When I first began to write up Kestos pieces for The Underpinnings Museum, I was under the impression that this information was correct.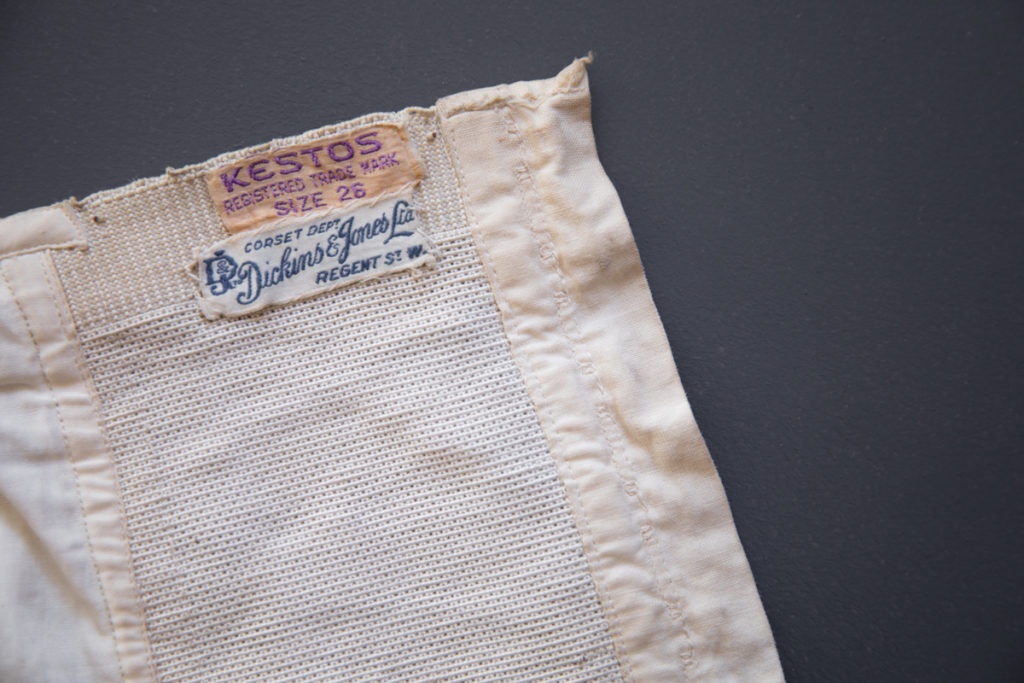 Over the years, I wanted to learn more about Rosamond L Klin. As a British lingerie designer of Polish origin, I couldn't help but be curious about such an iconic designer sharing a vaguely similar heritage! Yet every source that I found that referenced this Polish heritage… led nowhere. I started to question the validity of this information. Eventually, after many hours of trawling international patent databases, birth and death registers, the London electoral register and more… I had answers. Rosamond Lilian Klin was not Polish, but firmly British… born in London to British parents. Below is a summary of my extensive research.
Rosamond Lilian Klin was born as Rosamond Lilian Thompson, to parents Agnes Lilian Thompson and Stephen Thompson in Marylebone, on 7th November 1899. She had a younger brother, George Stephen Thompson. She married George Holden Kennedy (born 15 January 1895) in April 1920. The pair had two sons, John Benson Kennedy (born 1921) and Michael Benson Kennedy (born 1923), both now deceased.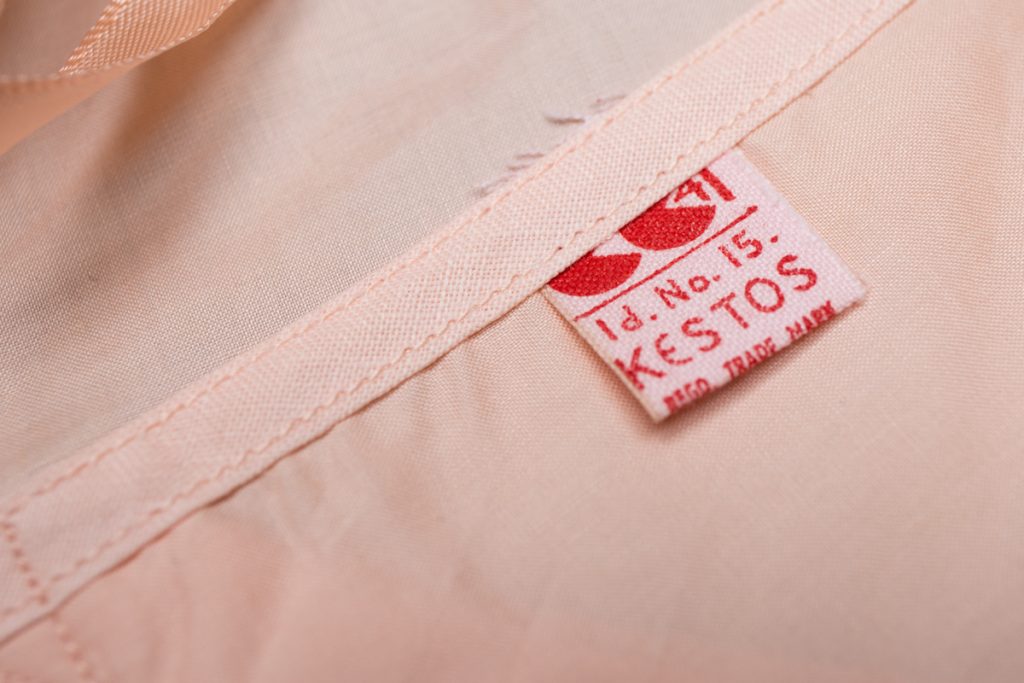 The patent for the iconic 'Kestos' bra was first filed on November 25th 1926, with the patent granted in 1928 in Great Britain, the USA, France, Germany and Belgium. The British patent document can be viewed here.
Rosamond married for the second time in July 1934 to Leo Klin (also known as Lev Mikhailovich Klin born 11 March 1887), a painter originally from Volkovysk, Belarus, who studied in Odessa, Ukraine, and St Petersburg, Russia, before moving to London in 1920.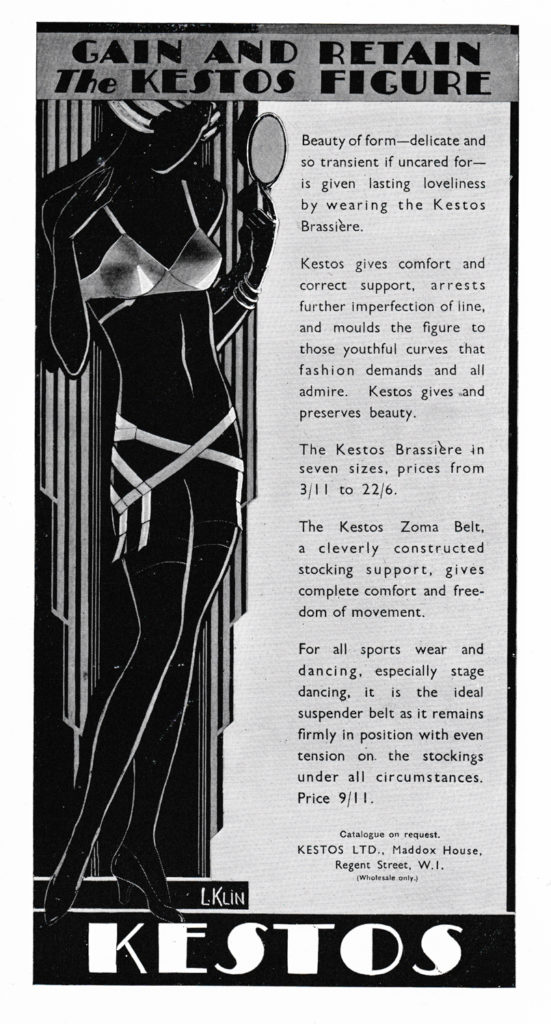 In the 1935 England & Wales Register, the pair are registered as the managing directors of Kestos Ltd., with Leo Klin's occupation also listed as 'Artist (painter)'. Numerous Kestos brand advertisements featured the artwork of Leo Klin; the earliest example in our collection that contains his artwork and signature dates to 1931, 3 years before the pair married.
Rosamond Lilian Klin passed away in London on 26 June, 1949, aged 49. The Kestos brand continued to be run by her husband Leo, but it is not clear for how long the brand survived. We have a number of Kestos branded pieces in the collection that date from the mid-1950s, but it is challenging to assign an exact date. Leo Klin passed away 8th November 1967 in London.
All of the information provided here can be found in a variety of death, birth, marriage and electoral registers, held in a variety of British archives (most notably The National Archives, situated in Kew, London). They cannot be accessed for free online, so have not been linked here, but can be corroborated should you have the inclination to search for the names listed above. Unfortunately due to copyright conflicts, I am not able to share images of these archival documents here.
I'm sharing this in a blog post in the hope that people who search the Kestos brand name or designer's name on the internet will take on board the correct information, rather than further convenient misinformation.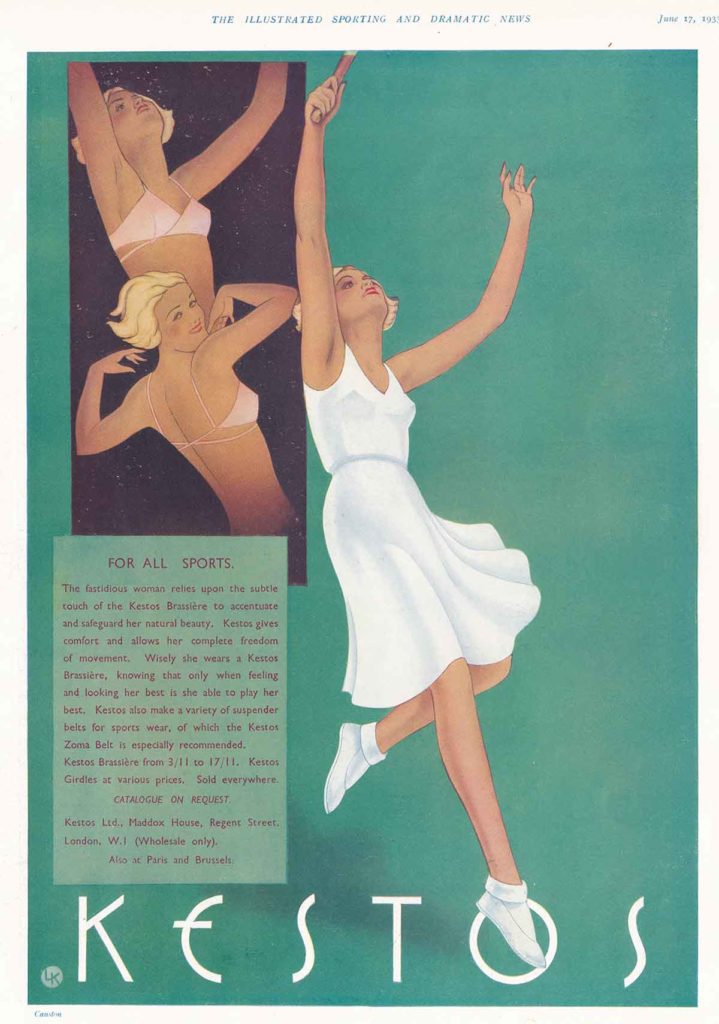 In the course of my research, I also came across this Spectator article about Rosamond's second husband, Leo Klin. Rather irritatingly, the article incorrectly attributes Leo as the inventor of the Kestos bra, and calls him an engineer. There is no evidence to suggest that Leo ever trained as an engineer (rather than he studied art in Odessa and St Petersburg), and the patent for the Kestos bra was filed by Rosamond years before the pair ever married or worked together. This isn't just upsetting for the fact that it further perpetuates misinformation… but also because it attributes the achievements of a woman to a man, a phenomenon that has been far too common over the course of human history.
The internet has been an incredible tool, and without it The Underpinnings Museum would never be possible. Nevertheless, it is frightening how easily it can spread misinformation, and how quickly that misinformation can be construed as fact.
To end on a slightly more positive note, you can explore our online collection of Kestos related objects over here. We still have a long way to go until our full Kestos collection is documented for the online archive (most notably, we have yet to photograph a c. 1930s Zoma suspender belt, as shown in one of the advertisements above, underwired bras and a corselet, and a Kestos style bra with horizontally seamed cups), but this handful of beautiful pieces is still a decent start.