The Underpinnings Museum at The Oxford Conference of Corsetry
If you're a fan of the art of corsetry, I'm sure you are already aware of The Oxford Conference of Corsetry (OCOC). It is a two day residential conference for corsetmakers and corset enthusiasts held in the beautiful and unique Jesus College, right in the centre of Oxford. Founded and organised by Julia Bremble of Sew Curvy, the conference is a one-of-a-kind event, created for corsetmakers by corsetmakers, with an emphasis on networking and sharing knowledge. The conference philosophy is "we are all students and we are all teachers."
This year, The Underpinnings Museum team were delighted to be able to host a workshop at OCOC, giving corsetmakers from across the world a chance to take a closer look at some exciting pieces of corsetry from the museum's collections. Californian designer Laurie Tavan has kindly allowed us to share these photos that she snapped while Karolina was hosting the session.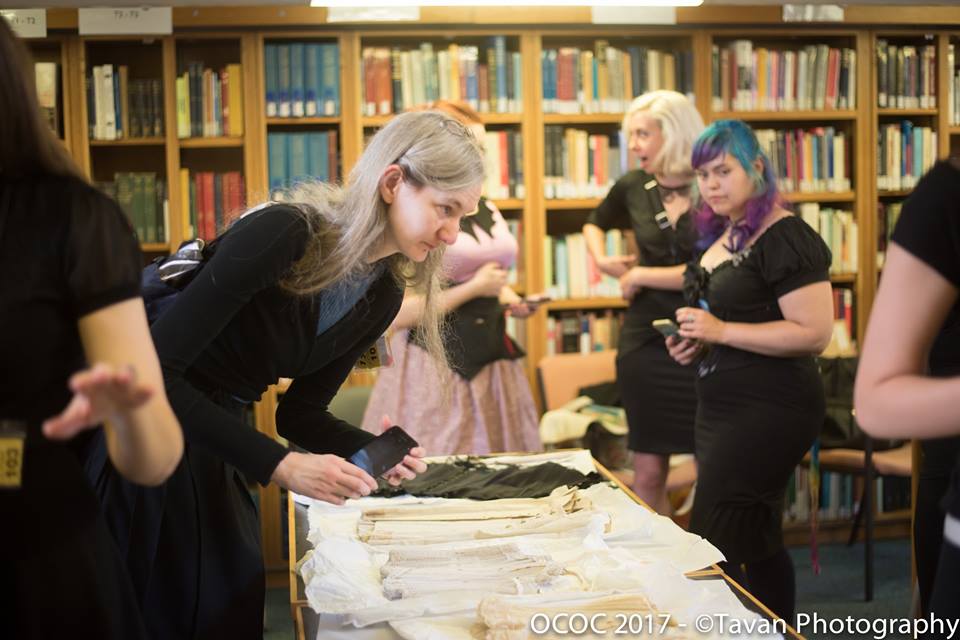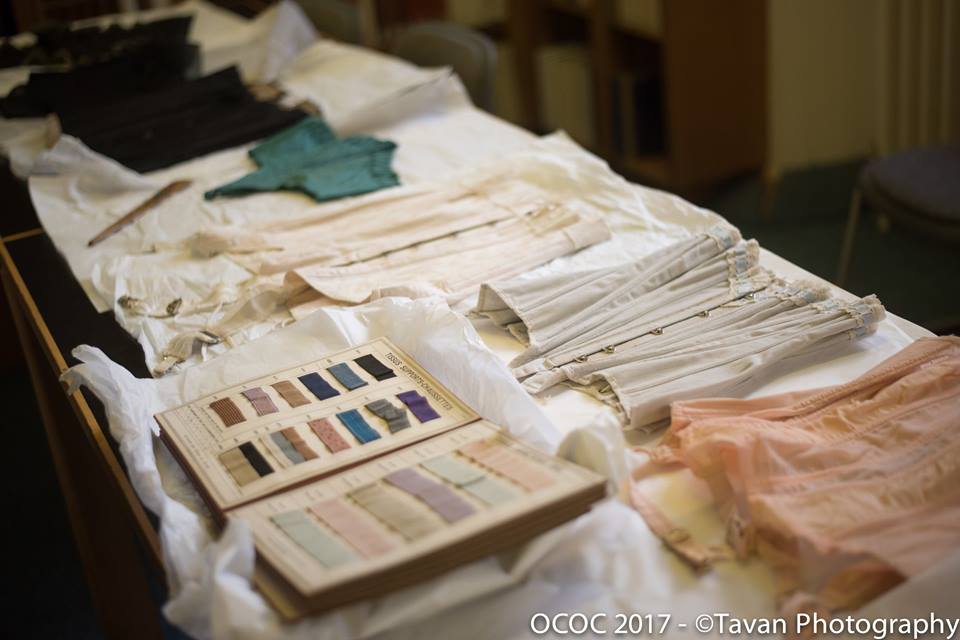 As well as a series of useful talks and workshops, a chance to 'show-and-tell' your work and a decadent formal dinner, every year, corsetmakers get the opportunity to have professional shots taken of their work in the conference's grand setting. This year the photographers offering this service at OCOC were Chris Murray, Glo Mason, and our very own Tigz Rice. The gorgeous professional models who were laced into so many wonderful works of wearable art included Threnody In Velvet (Morgana), Miss Deadly Red, and Velvet Jones.
As you can imagine, the resulting images are always stunning! For a look at some of the finished shots, and a glimpse behind the scenes at the conference, check out the #OCOC17 hashtag on Instagram.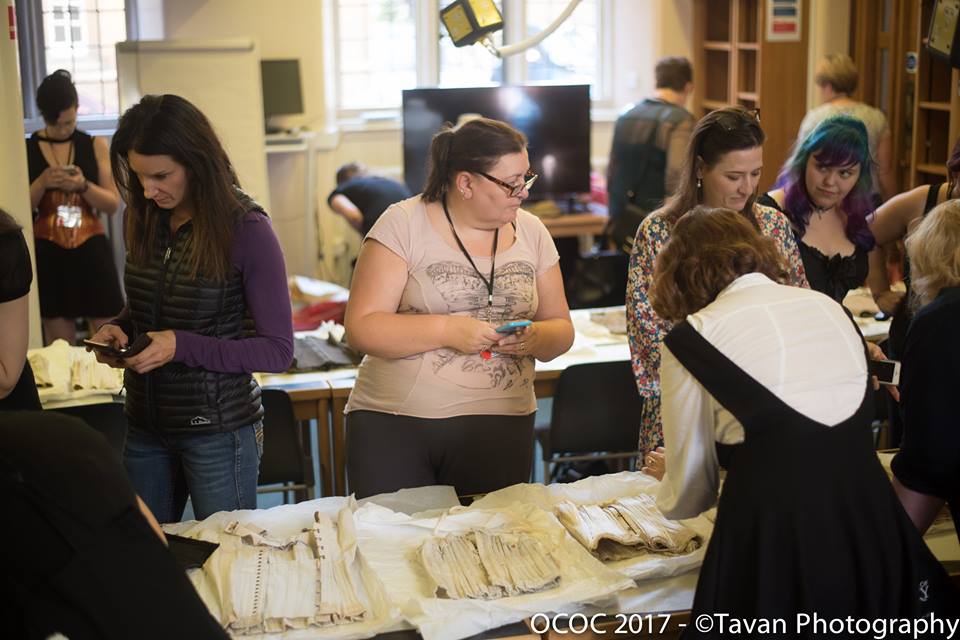 Feedback from the workshop attendees was fantastic – I know from experience just how much makers get out of viewing museum objects up close – and it was great to be able to share knowledge and show some of our favourite pieces in detail to an enthusiastic group of corsetmakers. We hope to perhaps see the inspiration from our pieces in some of their designs in the future!
In addition to hosting the Sunday workshop, I'm excited to reveal that the Underpinnings Museum team were also at OCOC this year to shoot some amazing pieces of contemporary corsetry for an upcoming exhibition. It's all under wraps for now, but you'll be able to see the results of this exciting project on the site in March 2018. To keep you going until then, here are some more fantastic images from Karolina's workshop taken by Laurie Tavan.