How Did Corsets Evolve Into Girdles?
The change from 'old-fashioned' corset to 'modern' girdle began in the 1910s with the help of some Parisian couture houses who began to adopt features of alternative modes of dress. For around thirty years, dress reformers and Aesthetes had been designing and producing clothing that they claimed was more rational and comfortable than the latest fashions. This love of simple lines and rejection of tightlacing eventually found its way into the mainstream. Paul Poiret and Madeleine Vionnet may have both claimed to have freed women from the tyranny of corsets (check out Valerie Steele's book The Corset: A Cultural History for more information on these claims), but their new fashionable silhouette simply sparked a need for a different type of corsetry.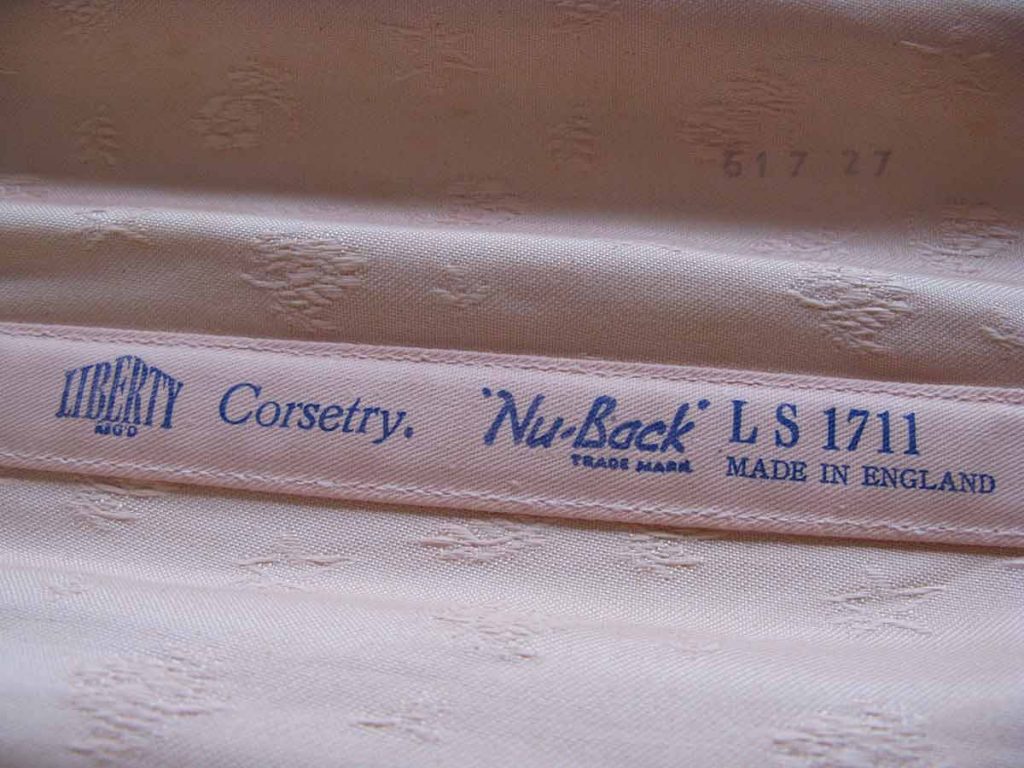 Girdles were marketed by underwear manufacturers as helping women achieve the slender 'natural' silhouettes of the 20s and 30s, whilst also ensuring that the corsetieres didn't go out of business. In her book An Intimate Affair: Women, Lingerie and Sexuality, historian Jill Fields notes that existing arguments supporting corset use were modified as a result of changes to women's lives and fashions in the 1910s and 1920s. Women chose to wear the new style corsetry because they were afraid of their bodies sagging and they were urged by corset saleswomen to comply with the new youthful standards of beauty by buying girdles to 'fix' their flawed bodies. She says:
The meanings that corsetry impressed upon women's bodies shifted with industrialisation: women's fears of ageing, imperfect, inferior, unfashionable, and unscientific bodies replaced earlier fears of moral turpitude and questionable respectability. Most significantly, industrialists' fear of diminishing profits played and preyed upon the long-standing cultural fear of unrestrained women.
Prior to the development of the hookside wraparound girdle in the 1920s, corsets – although different in shape to what had come before – still retained the metal front busk and back lacing of the Victorian corset, with no other means of adjustment or flexibility. In the 1981 version of the book Foundations of Fashion – written by Christopher Page who looked after the extremely fascinating Symington Collection of Corsetry – the chapter on corsetry between 1930 and 1940 says:
It is fair to say that this period heralded the biggest advance to date in corset design since the introduction of the sewing machine in the 1850s. Although the straight 'Flapper' line of the 1920s was by now giving way to the natural curves of the 1930s, it was the introduction of entirely new fabrics that really created what could be termed a new era.
R & W H Symington & Company looked to these new fabrics to add to their range of fashionable foundation garments. The development of Lastex in the late 1920s allowed Symington to use the new elastic fibre to produce fine textured and knitted elasticated fabrics – both of which could be produced with a revolutionary two-way stretch – plus a light batiste and a satin elastic fabric. These found 'immediate and lasting popularity' according to Page, and the development of Rayon in the 1930s meant that 'a beautiful new finish was brought to satins, broches and elastics for corsetry' bringing beautiful fabrics to mass market underwear.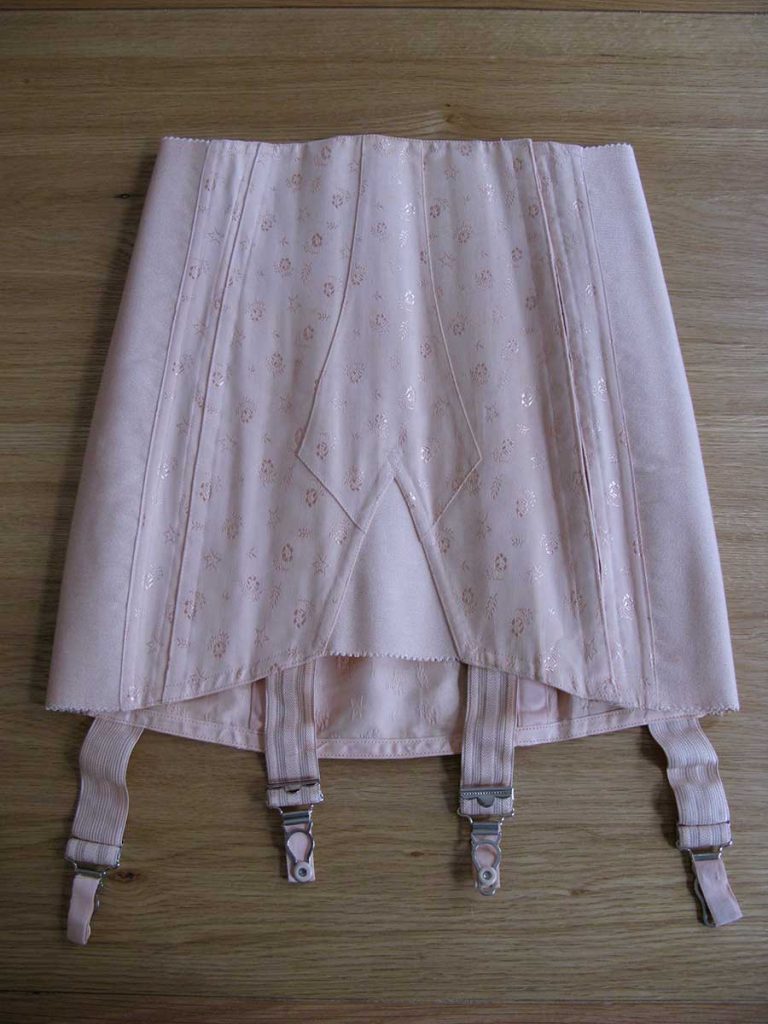 Although these garments were being referred to as girdles by the fashionable young women of the 1930s, they could still be found in the corsetry department in large stores and so the terminology does overlap somewhat. However, it wouldn't be until the introduction of Lycra in 1959 that girdles started to ditch the fastenings all together and become a lot more like the shapewear that we know today.
You can look forward to seeing stunning images of gorgeous girdles once more of The Underpinnings Museum collection is photographed this year. Watch this space!